24 Found: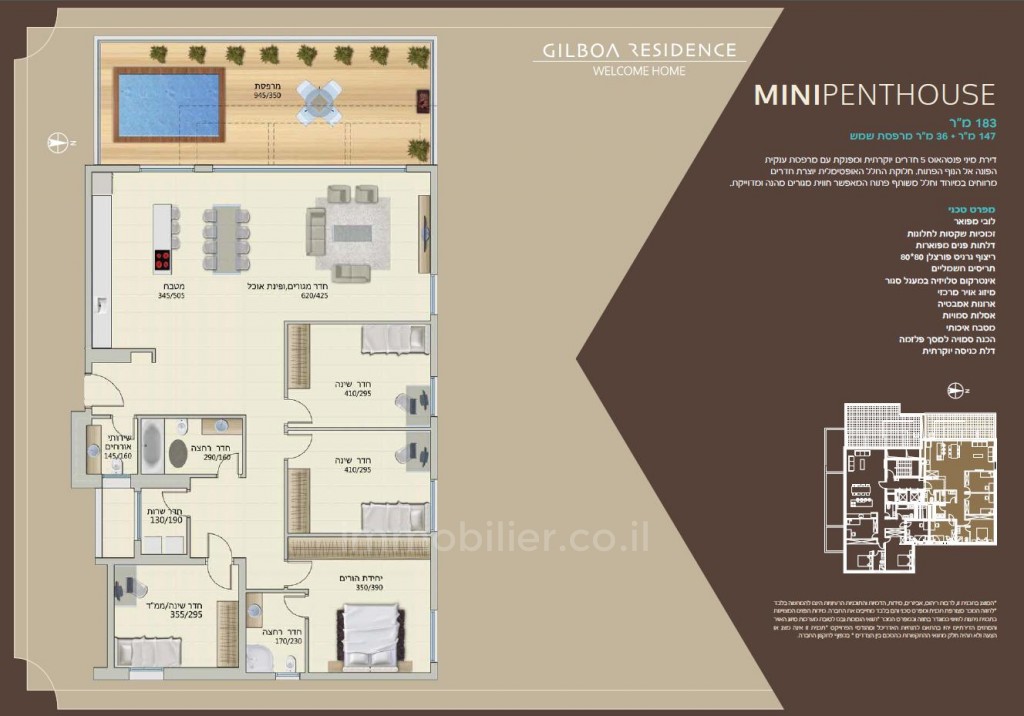 TypeMini-Penthouse Sqm 183 rooms 5 Reference: 291-IBL-655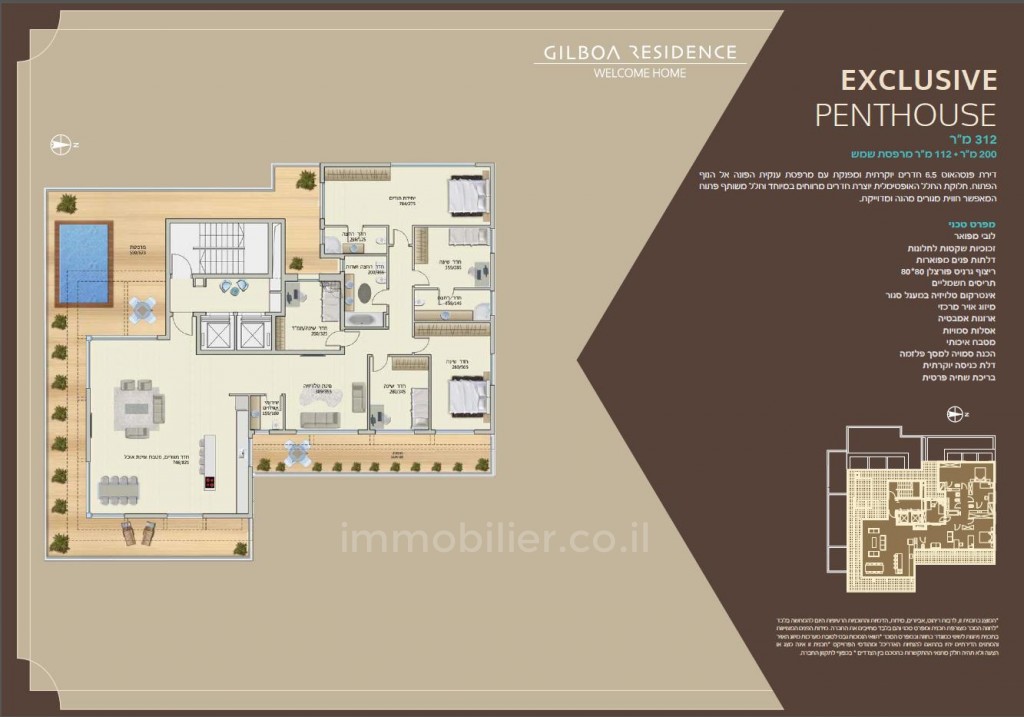 TypePenthouse Sqm 312 rooms 5 Reference: 291-IBL-656
TypeMini-Penthouse Sqm 151 rooms 1 Reference: 292-IBL-2099
Real estate in tel aviv The real estate agency home buy home offers: situated at the north of tel aviv, in the chic area of ramat aviv: a beautiful mini penthouse in the sale. in a new…
TypeApartment Sqm 118 rooms 5 Reference: 292-IBL-1117
TypePenthouse Sqm 360 rooms 7 Reference: 342-IBL-5926
TypeApartment Sqm 148 rooms 5 Reference: 440-IBL-22
It is with great pleasure that we invite you to discover our new and prestigious project. currently, we build for you the perfect shop project on one of the last parcels of the new district nofe yam,…
TypeApartment Sqm 143 rooms 4 Reference: 175-IBL-2857
TypePenthouse Sqm 248 rooms 6 Reference: 175-IBL-2409
Lxurious new duplex terrace in ramat aviv with lift, 2 parkings, 1 storage nice open view quiet More details on request
TypeMini-Penthouse Sqm 137 rooms 4 Reference: 175-IBL-2528
Mini penthouse in a nice recent building close to the beach, shops and country club, with 2 parkings, storage and big terrace !!!
TypePenthouse Sqm 235 rooms 4 Reference: 175-IBL-2634